Inspiring Ways To Brighten Your Home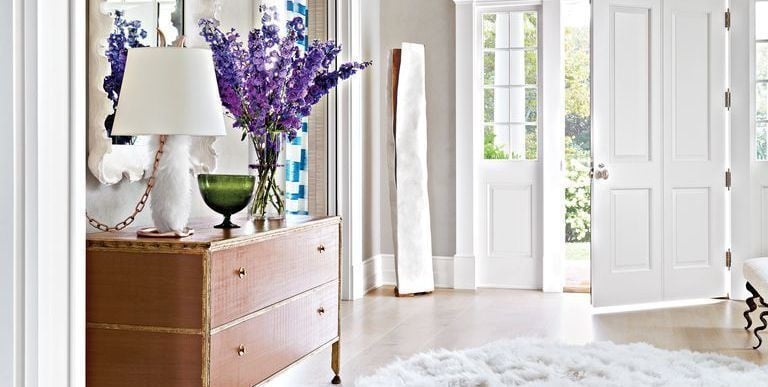 Image by

elledecor.com
There's nothing like waking up to a sun-drenched living space. We all yearn for a bright, happy space to come home to, but unfortunately we don't always get the sun exposure we long for. A few rooms in your house may be so dark, dingy, and uninviting that you avoid spending time in them, letting the space go to waste. Turning on all the lamps in your home may be a temporary solution, but it isn't a very electricity-efficient one.
Renovating to let in natural light would solve your problem, but dramatic measures like tearing down walls aren't necessary to brighten up your space. It may be as simple as moving your couch to the other side of the room to amp up natural lighting, or as easy as slapping on a fresh coat of paint to make your room feel a little less dreary. We have easy decorating tricks to let the sunshine in, even when it's cloudy or raining. Now you can make your home bright and airy just by adding, or subtracting, simple accessories. Or if you're more ambitious, there are some manageable DIY upgrades for your ceiling or floor. It's time to turn the corner on gloomy, and welcome in your light-filled oasis.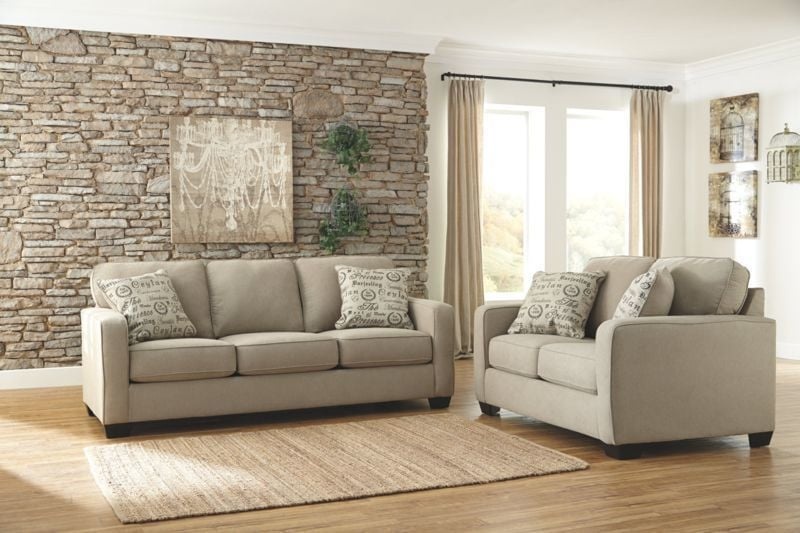 Image by

imagineuweb.com
White Always Works on Furniture and Walls
One easy way to brighten a room is with white or otherwise light-colored furniture. A dark brown couch can look comfy and pretty, but it really puts a damper on any space, incorporating a heaviness to the look. Lighter colors will also give the illusion that the room is much bigger.
The lighter the wall color, the more light reflected about the space. Slapping on some white paint instantly makes your home feel fresh, airy, and inviting. If your walls are neutral, paint the ceiling a shade lighter to help light bounce around the room, and draw the viewers eyes upward. Search for white furniture like couches, bookcases, tables, and even carpeting--if you don't have kids that is. If you're afraid your morning coffee will ruin your pristine white furniture, try treating them with stain guard right away.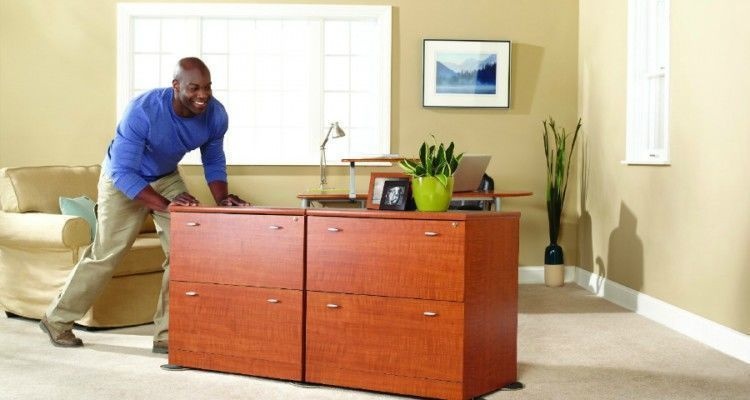 Image by

wintel-line.com
Re-Arrange Your Furniture
Perhaps it's been awhile since you did some rearranging in your home. To bring in airiness and light, create a floor plan that's focused around the windows. Move that bulky credenza by the window, but not in front of it, where you will get the most brightness streaming into the room.
Try to keep those spaces less cluttered, avoid blocking them with tall furniture. It might be just the right time to part with unnecessary tchotchkes that block the light. Bookshelves or partitions should never be parallel to a window, or they'll obstruct the light. Move large pieces of furniture to opposite ends of a room from where your windows are to receive the most widespread natural light possible.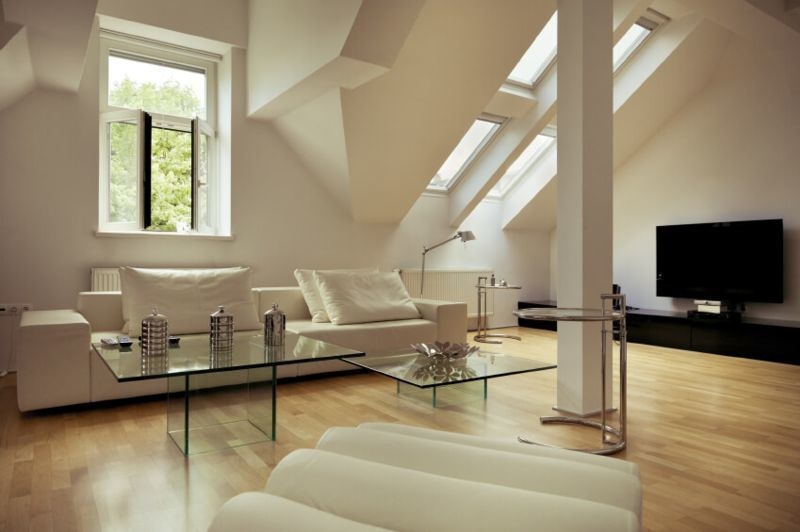 Image by

zafloors.club
Lighten Up Your Floors
Dark colors on floors can make a room feel smaller and more closed off. Fun fact - if you lived during the Middle Ages, hardwood flooring only belonged to nobility. If you were not high in power, your floor was made of dirt. Light-colored timber became the popular item to create hardwood flooring giving them more warmth and airiness.
Changing out dark floors is an expensive proposition so for a quick less expensive fix, try laying down lighter area rugs. Whenever possible, natural light hardwood flooring is the way to go to give a space additional light to brighten up the room. Lighter wood stains are also perfect for high-traffic areas since they're better at masking scratches.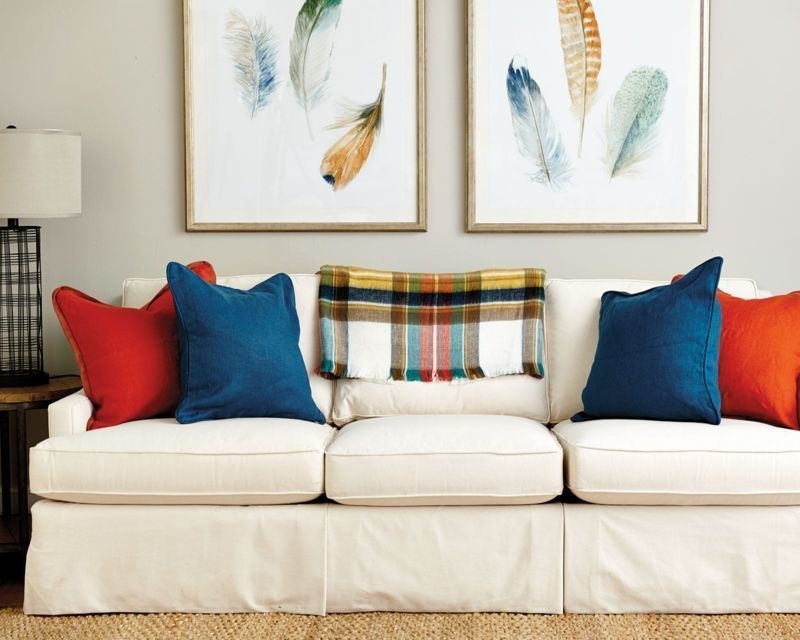 Image by

pistoncars.com
Throw on Some Airy Fabrics
When it comes to accessorizing your space, stay away from heavy fabrics like wool, velvet, and fur as they tend to have a big presence and make a room feel over decorated. Try lighter-weight picks such as a colorful cotton, linen, or lace which can help open up a small room.
A large, colorful area rug will not only brighten the room, it will inject some personality into it. Stock up on a new collection of throw pillows and toss them on your light colored couch or bed to accent it. Leave the dark colors behind and aim for lighter-colored pastels or splashes of color to make your room pop.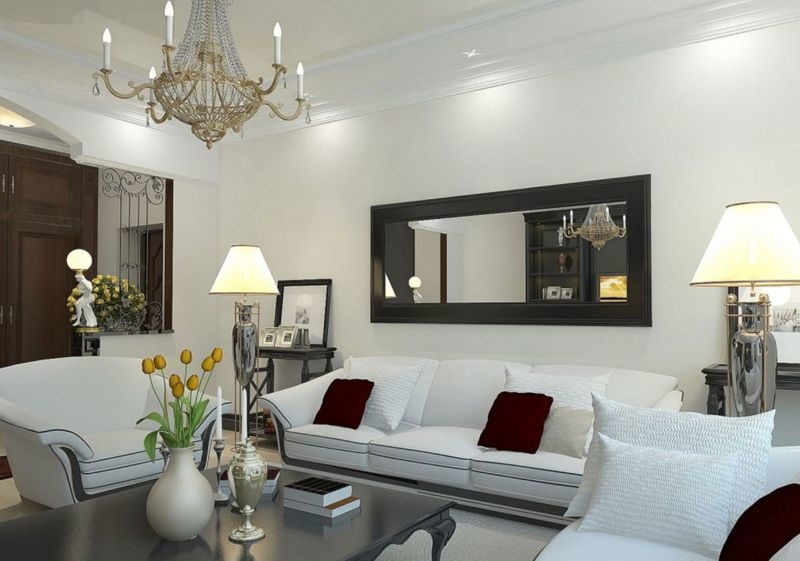 Image by

workingwithsandra.com
Mirror Mirror on the Walls
Mirrors are not just for looking at yourself. There are many places around your home you can add a mirror to give the illusion of more space, while capturing the light. The beauty of a mirror is coaxed out by light. If there is too little or no natural light hitting the mirror, add an overhead or wall light directed towards the mirror to create a beautiful effect and open the room up even more.
Position mirrors opposite windows to reflect more light around the house. If your walls are spacious, assemble a gallery wall using mirrors of various sizes. Another trick: if you have a cramped hallway, place a mirrors strategically at the end to make the corridor seem more spacious. Mirror tiles are also a common addition to other areas such as the bathroom.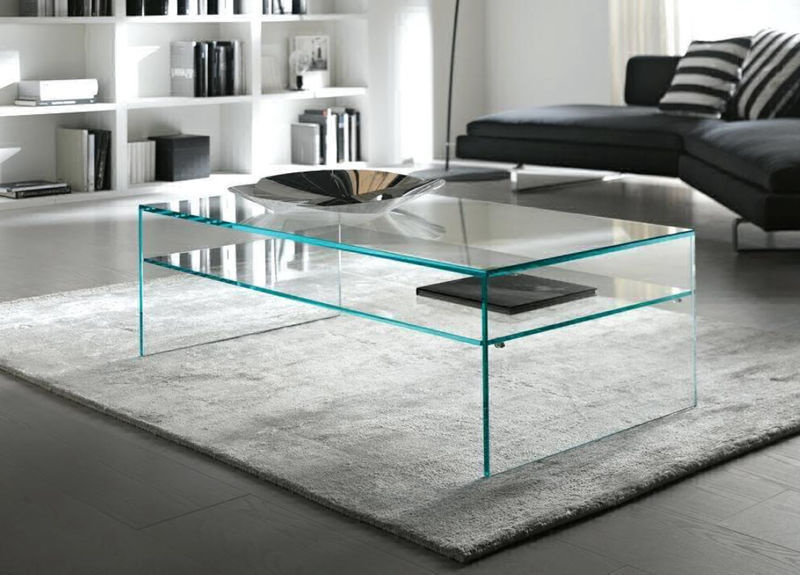 Image by

t4modernhomes.win
Shine Up Your Surfaces
The need for transparency in furniture is enjoying a revival. Translucent furniture, and mirrored surfaces such as reflective coffee tables and/or end tables create a cool look as you can see right through them to the floor. While you don't want to go glossy on the walls as it produces glare, reflective surfaces can play to your advantage when it comes to bouncing light.
For a room with limited sunlight, choose glimmering items like acrylic accents. The crystal-clear material allows the interplay of light to come into the room. Different shapes also add drama to dreariness. Be careful though not to put too many things on top of the surface; leave it looking light and airy.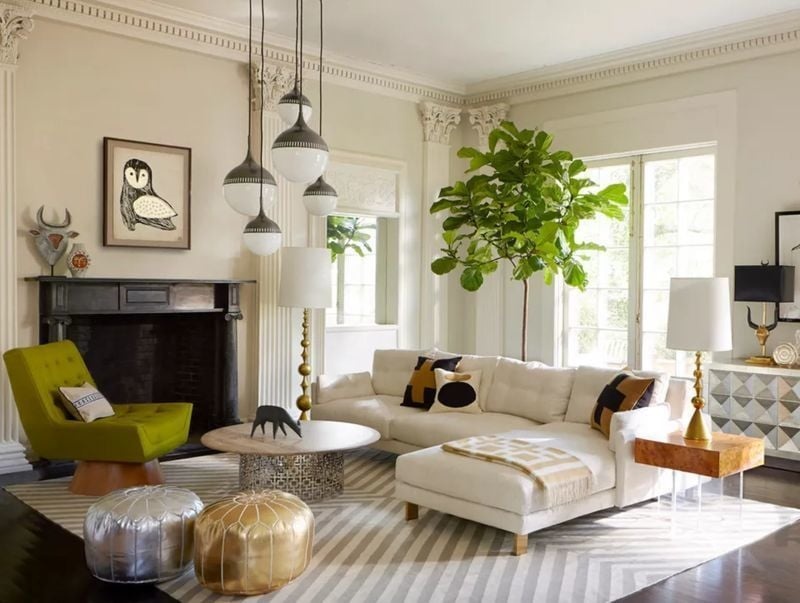 Image by

foter.com
Let There Be Light
For maximum brightness in the room, use multiple light sources. You can never have enough accent lamps or track lighting. Having a ceiling light in the center of the room can make the space feel more closed off, so properly-placed lamps will add an open glow. Indirect lighting aimed upward can make up for lack of light on the ceiling as daylight dwindles. Put primary light sources on dimmer switches so you can brighten a room as the light changes throughout the day.
Check the packaging on your light bulbs. It should read 'cool light' which makes a room look whiter and brighter. Try bright white LED options, as regular bulbs tend to give off a yellow glow that instantly makes your space look dreary. LEDs are better for the environment too and represent outdoor light.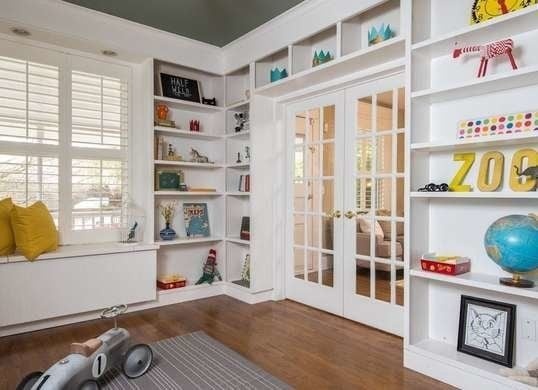 Image by

zillow.com
Open Up Your Shelves
Instead of putting all your knicknacks on display, open up your shelves to choice decorative objects that fit well together. Open shelves can instantly take your room to the next level. The airy display will let you show off some of your most prized possessions - whether it's your ever-growing collectibles from your travels or your favorite novels.
Bookshelves or partitions should never be parallel to a window, or they'll obstruct the light. Be sure to leave a little empty space on the shelves. Too much clutter makes it look like your home is a haven for hoarders, and that does your decor a major disservice. An untidy room makes it uninhabitable, rather than inviting.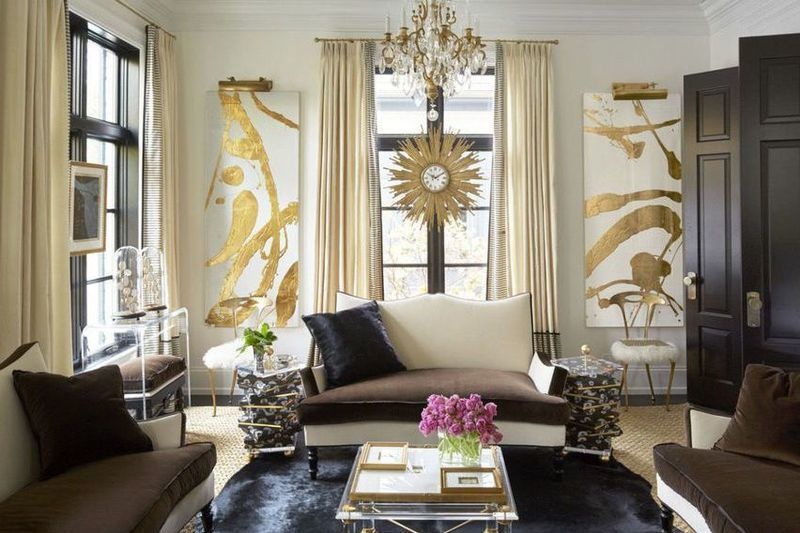 Image by

elledecor.com
Put Your Plain Room to the Metal
Incorporating shimmery metallics or silver accessories is worth its weight in gold when it comes to transforming a dark and dreary space. Metallics have a way of reflecting light and making your home feel more luxurious. Metal is the type of neutral decorative accent that runs the gamut in terms of finishing off a space.
A classic white console table can set the tone with brushed gold legs. Consider using light gold on your window dressings. The light will illuminate right through them. So go ahead and add a metallic mirror, light fixture, or decorative object made of gold, silver, copper, or rose gold into your home. You'll be amazed at the difference a little shine makes.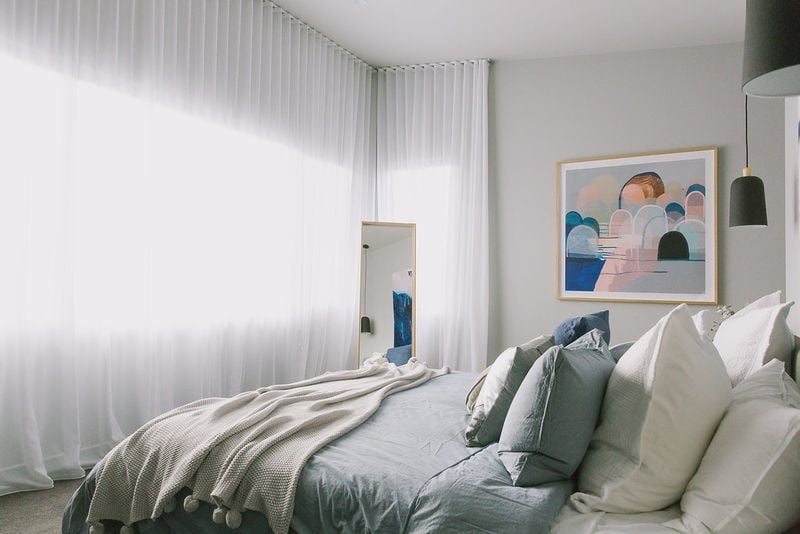 Image by

stroykadomainfo.ru
Go Sheer on Window Treatments
Sheer draperies are not just for grandma's house. When it comes to window treatments and letting in the light, the sheerer the better. Thick curtains hardly allow any natural light to come into your home. A barely-there fabric allows plenty of light to shine in, making it ideal for spaces that need brightening, while providing an extra ethereal feel to your living space.
Light colored practically see-through curtains work extremely well as a decorative wall-to-wall treatment, without taking attention away from other furniture pieces. Sheer curtain panels are a good bet as well, adding in the light and extra style. Add some white black-out shades underneath if you want some privacy at night or to catch some extra sleep. But in the morning, remember to open them up and let that sunshine illuminate through.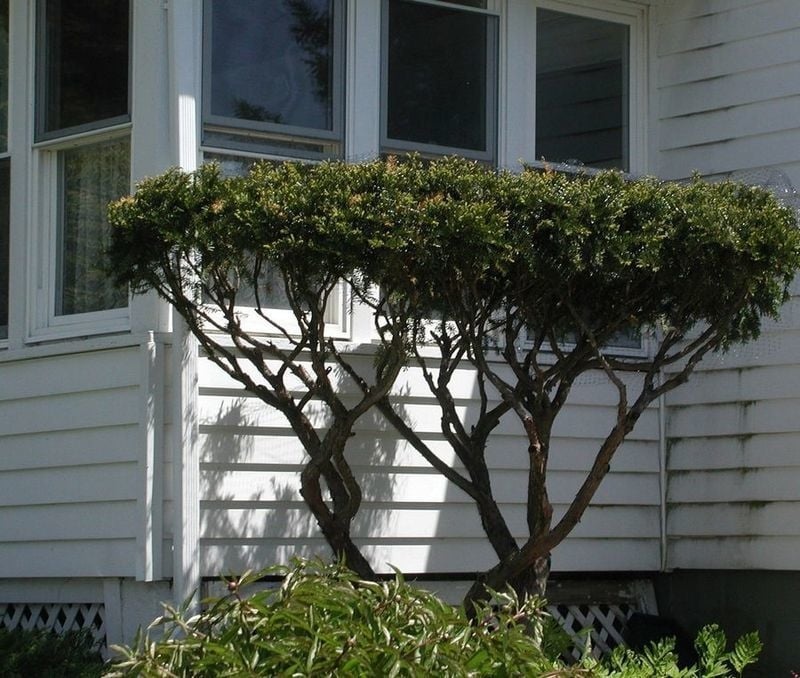 Image by

corbisimages.com
Trim Your Trees and Foliage
We all love nature, but your overgrown hedges might be preventing much needed light from coming into your home. If you look out your windows and all you see are low-hanging tree branches or overgrown shrubs, chances are your room lacks sunlight. It may be aesthetically pretty to have a forest outside your house, but they need to be trimmed back to let in the outdoor light and restore your view of the outdoors.
Reversely, if there is a large plant inside your house blocking the window, move it Yes your plants need light, but if light can't pass through it certainly won't reach your room. Make sure any bushes or trees cushioning your windows are gardened regularly.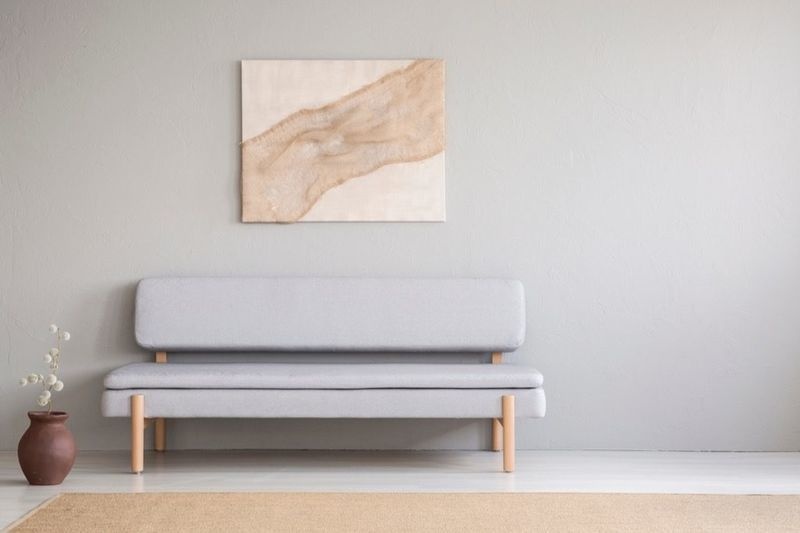 Image by

fb.ru
Be Mindful of Wall Space
We love our art collection, but not at the sake of a healthy dose of Vitamin D. Hanging paintings or posters will absorb the little sunlight trying to stream into your space instead of reflecting it. Become a minimalist when it comes to your walls and don't be compelled to cover every inch of them.
Empty space in between or around things is an excellent way to create a more open and light room. Save your large, dark artworks for rooms that aren't short on light. When it comes to brightening things up, less is more, especially on your walls. It also makes for an interesting conversation piece to have a lone painting hanging there.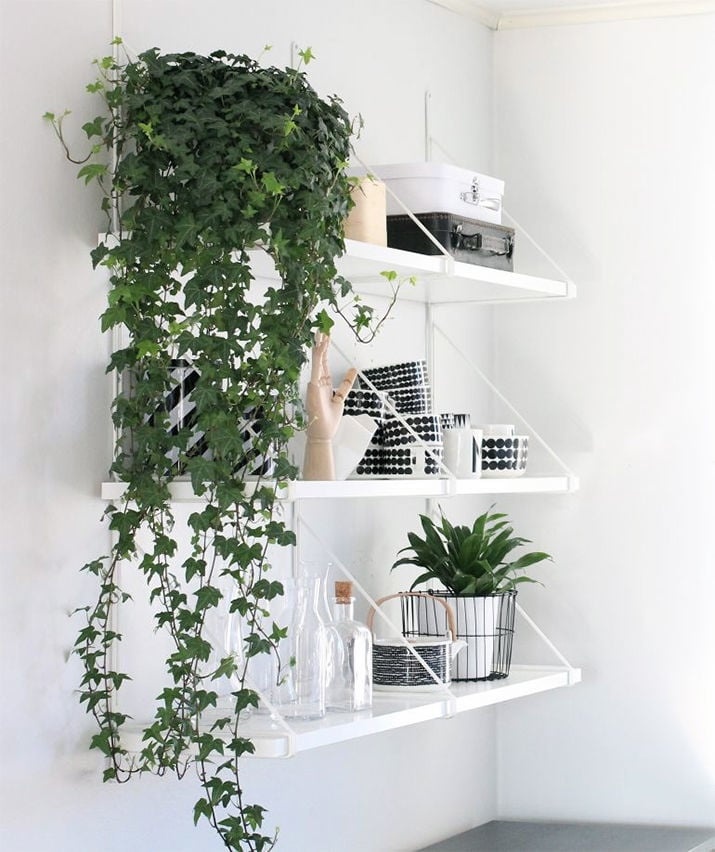 Image by

glasss.site
Add Flowers or Greenery
Nothing spruces up a home more than flowers and plants around the house. Beautifully colored flowers help to brighten a space and bring about a sense of serenity. They have a way of making any space feel bright, lively, and homey. Bringing plants in can literally breathe new live into a boring space.
Again, be mindful not to block window space. Just place them on the windowsill, on a shelf here and there; or even in the bathroom to add freshness. If you have areas of your home that seem unfilled, you can fill them up with lots of wonderful plants. Hanging greenery against a white wall adds dramatic effect along with color. Don't invest in a cactus or other light-craving plant if your space is lacking big windows. Fear not though, there are many low light plants that can help give you the illusion of a bright space without much light coming in at all.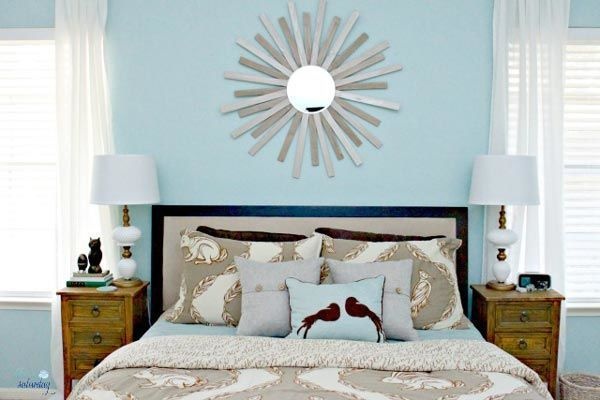 Image by

rhinonewpaltz.com
Give Your Walls a Splash of Color
Painting your walls white might seem a bit boring, while darker colors can make your home feel more closed off. A light or pastel-colored paint can transform a drab room into a sunny one. There's nothing better than a little color to brighten and refresh it.
Try going with soft colors like baby blue or a light grey that will still bring in the light. Or be bold and try neon colors for the kids' bedroom. Always test the color first on a surface you can easily hide to make sure it gives you the desired feel. You can never go wrong with slapping on a coat of fresh white paint which instantly makes your home feel open and airy.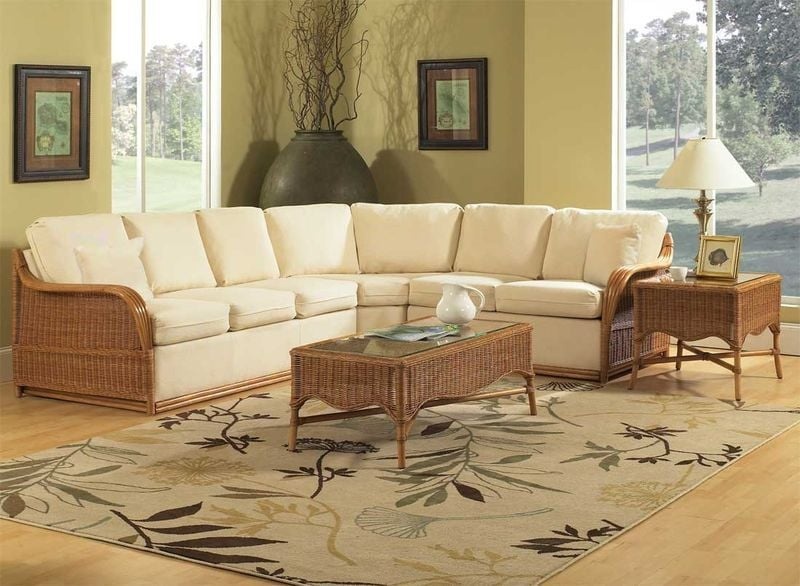 Image by

wickercentral.com
Rock Your Rattan
Rattan furniture, also known as wicker, is made of a naturally renewable palm that grows in tropical regions. It actually has its roots as far back as ancient times. Once confined to the outdoors to decorate a patio, it is making a major entrance inside the home. Since we're used to seeing it outside, it can play tricks on your mind, making you feel outside even when indoors.
Designers are calling it "airy boho." The blonde-colored wood design is not only pleasing to the eyen in a fun and vintage way, it will also instantly brighten up your home. The neutral color is also easy to blend with your wood floors and walls. Bring the tropics inside and add a few pieces around rooms in your home, from couches to side tables, for that burst of sunshine.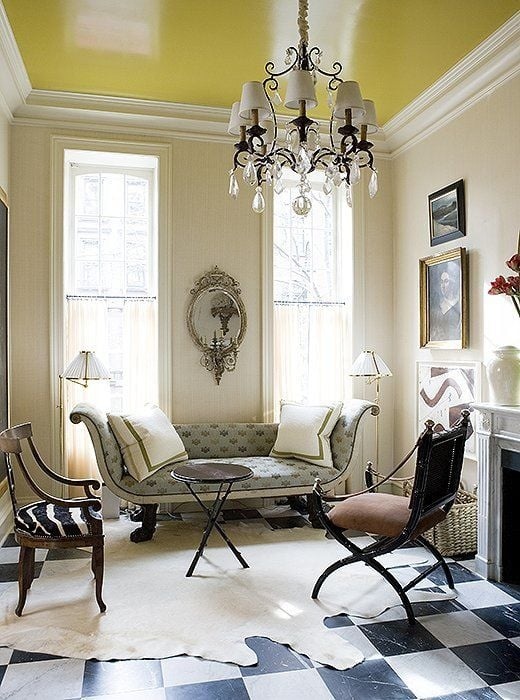 Image by

mediabakery.com
Paint or Lacquer Your Ceiling
When brightening a room, the ceiling is just as important as the floor. Of course, the higher the ceiling the better, but try painting it to give the illusion of height and space. A limey yellow works great, as a way to bounce light from the windows. Or a pale hue of subtle blue does wonders to open up a dining space.
When painting the ceiling the same color as the walls, the continuous color makes the ceiling disappear so the room feels larger and more open. If you're really ambitious though, try a high-gloss lacquered ceiling in a neon color which lightens up the space. It also gives the illusion that your eight-foot ceiling is now 10 feet high, while beautifully reflecting the light.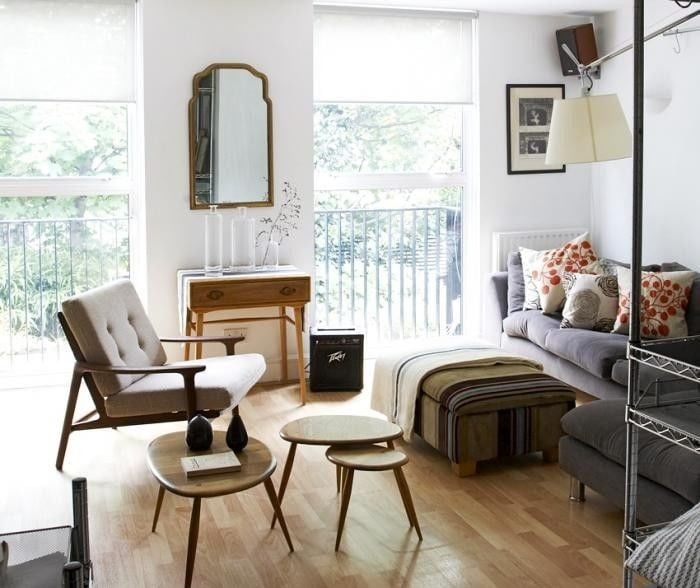 Image by

kirkwoodlivinggreen.us
Let Your Furniture Show a Little Leg
If you have a small living room, fret no more. To maximize the sense of lightness and air, try leggy and lithe furniture rather than solid pieces. Straight, clean lines elevated above the ground emphasize white space. Using openness and movement creates more space.
A leggy chair doesn't obstruct views of the passage or the floor, or take up much visual space, so the room feels more open. The eye is fooled into thinking the space is larger because furniture that is streamlined allows light and air to flow over, under, and around it. Try using leggy furniture in smaller kitchens and bathrooms as well, allowing the eye to see right to the edges of the room. Go ahead and show a little, or a lot, of leg!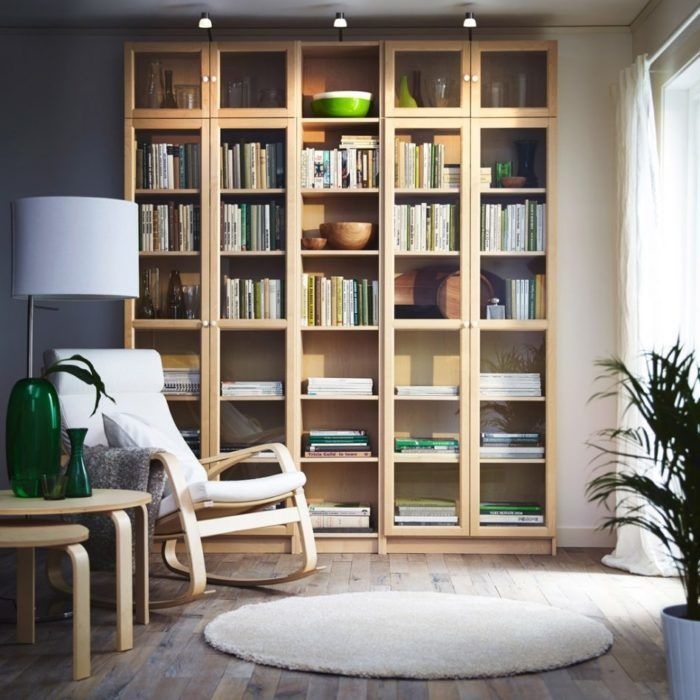 Image by

foter.com
Vertical Is More
When it comes to decorating, the eye is not always engaged to look up. To create the illusion of brightness and space, it's important to think of more than just horizontal dimensions. Anything that draws the eye upwards will increase the feeling of space. Vertical pieces of furniture invite the eye to move up, emphasizing the height of a small kitchen or dining area.
Perhaps install high, slim shelves close to the top of walls to store your collection of paperbacks, or hang vertically striped wallpaper. Using even one element to emphasize the vertical space in the room will increase the sense of openness. It also enhances the feeling of movement and flow.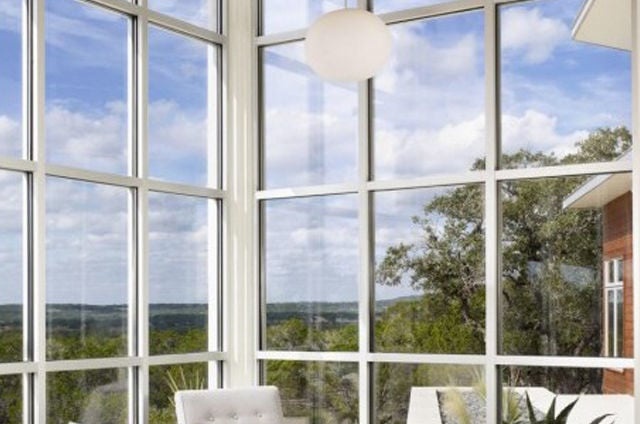 Image by

tracyvipond.com
Make Your Windows Sparkle
If you have to think of the last time you cleaned your windows, you're not alone. Something as simple as giving them a scrub - both inside and outside - can drastically increase the amount of light being able to shine through. Getting rid of all that nearly-invisible dirt and grime blocking out the sun's rays will make a noticeable improvement in the brightness of a room.
To get your windows crystal clear try this simple cleaner. Mix one part white vinegar with two parts water in a spray bottle and wipe with a clean cloth. Here's a tip - clean only when there is no direct sun on the windows. For stubborn streaks, add a little dishwashing liquid and voila, gorgeous see-through windows. Spray your way to a brighter home.